This is the very first advice column, and I wanted to kick it off with a common issue for creative workaholics (like you and me). The first person to reach out and ask for my advice was Lana Manis, who is clearly creative, and clearly working too hard! Lana runs two really dreamy Etsy Shops, and is pulling her hair out trying to to get focused.
Hi Danielle!

I have a question. I have two Etsy shops, Simple Joys Paperie and Honeysuckle Lane. Simple Joys Paperie was started in 2008. My main products are the vintage book wreaths, heart in hand love tokens, and jewelry with paper designs in soldered charms. Honeysuckle Lane was started years and years ago and later was added to Etsy as well. I do all sorts of folk art from watercolors to block printing to dolls to pincushions to wool applique to recycled wool flower pins to silk ribbon embroidery… whew!

Here's the problem, if you haven't already guessed. I have to narrow down what I do! I want to concentrate on only a few things and be recognized for those creations. As it is now, many of my customers have no idea I am Honeysuckle Lane AND Simple Joys Paperie because my work is so different. I also don't have the time or the space to do everything.

Should I keep both business names and have separate shops and separate websites? Should I have one website and link to a page for the other business? Or should I drop both names and go with something like Lana Manis Designs or Lana Manis Folk Art and have everything under that single name?

If you can at least give me some things to think about to help me decide, I'd greatly appreciate it!

Take care and best wishes,
Lana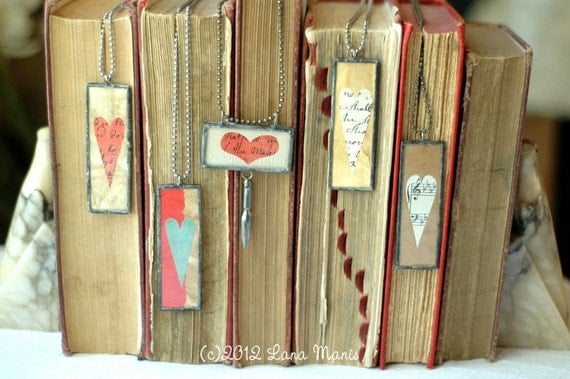 So Lana, first I'm going to give you a bit of work to do. Get out a pen and paper. Create a chart with 4 columns. In column 1 write down each type of item you sell (eg. paperweight, paper wreath, necklace, pin cushions…).
In the next column, I want you to jot down how much you would love to spend 4 hours working to create this type of item, on a scale from 1 (meh) to 10 (my favorite!).
The next column will help us understand what these products are worth to your business. Mark down the number of items you would have to make and sell to reach a $100 profit.
Final column: mark down how long it takes to make one of these items.
Have you ever sat down and really looked at each of these items in relation to each other this way? What is standing out to you? Is there an obvious "winner"?
My ex-Etsy coworker, HeyMichelle, used to say, "You have to prune some branches that aren't as fruitful so the others can grow stronger." Too true!
In addition, I think scaling back and limiting yourself  by creating work that is the most exciting and most profitable will put interesting boundaries in place for you. These new restrictions will make the design process more challenging, and I believe that is when the best, most innovative work is created. What if  long distance runners never set a stopwatch? A little bit of fight helps us move forward quicker!
One more idea popped into my mind: have you thought about melding some of these techniques and materials into a single product line? Think about it!
On the topic of two Etsy shops: I have answered the question, "Should I open up a second shop?", many times and the answer is almost always,"No way!" Find a way to merge the work and put everything in one shop. I actually think most of the work you do can live well together. Consider photographing your items all the same way, with the same background. Use your shop sections wisely and link to searches within your shop in your item listings. For example, "See all my handmade paperweights here: http://www.etsy.com/shop/SimpleJoysPaperie/search?search_query=paperweights."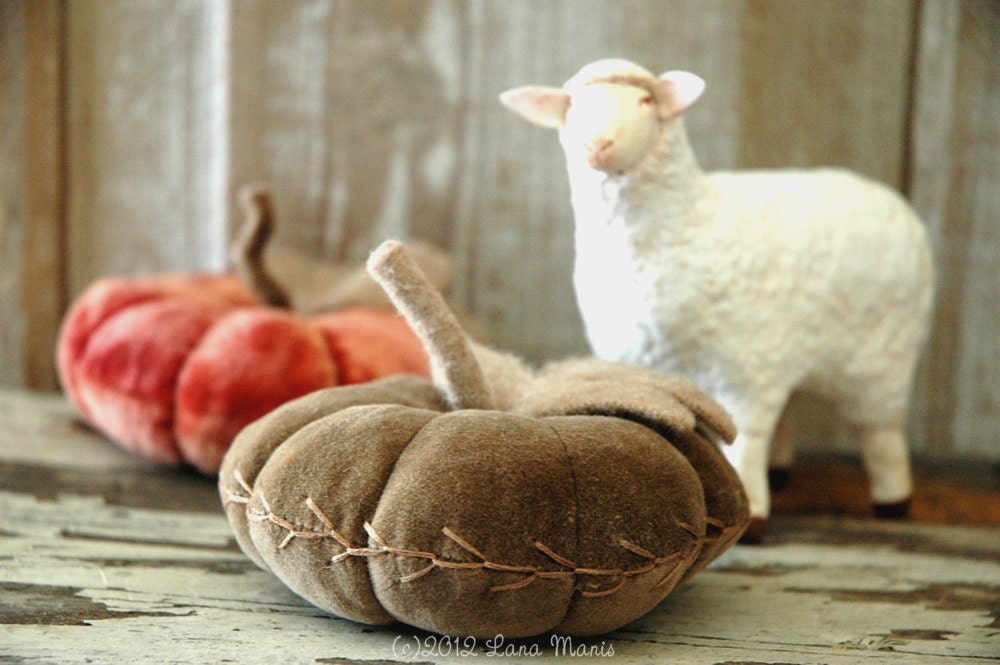 Two shops = twice the work. You're diluting two brands by running two shops. You are only showing your buyers half of your talents! How interesting is it that you work with a range of materials and have mastered many techniques – that is who you are and what makes you special. Your buyers should not only understand this, but they should eat this up! Help them understand your point of view by making sure there is something that ties the work together. That "thing" can be photography, packaging, a common motif, a unique style.
So what should this single business be called? First, I love both of your current business names, but I'm going to nix "Lana Manis Designs","Lana Manis Folk Art" is much stronger. Let's ask the Oh My! Handmade Goodness community to help. Leave a comment below to vote on your favorite name for Lana's business:
Simple Joys Paperie
Honeysuckle Lane
Lana Manis Folk Art
I can't wait to see how the voting goes!
Now, I feel awful that I only have time to answer one question here, so I'm going to answer another on this week's Creative Little Beasts podcast. Sound good? And if you have a question for me, send me an email and it may appear in next week's column!